k.~ @ bienal internacional de arte contemporáneo ula 2010
entre los días 24 de noviembre y 28 de diciembre de 2010
comisariado: nilo casares
_la base de datos de una parte de mi vida como comisario [edición iberoamericana]_
es una exposición desarrollada en el marco de la bienal internacional de arte contemporáneo ula 2010 [http://bienal-internacional.blogspot.com/]
entre los días 24 de noviembre y 28 de diciembre de 2010
——————>inauguración:
simultánea a las 7 pm del 24.11.2010 en 4 ciberlocutorios de mérida (venezuela)
_ciberscala_: cc la escala, piso 2, local #14. av 4 entre cll 21 y 22, a menos de una cuadra de la plaza bolivar
_centro de comunicaciones CANTV_: av 3, una cuadra antes de la plaza de milla
_ciber centro de comunicaciones y venta de videos_: frente a la plaza heroínas
_the online office_: av. universidad sector vuelta de lola. centro comercial altos de santa mónica. local 25
.
.
.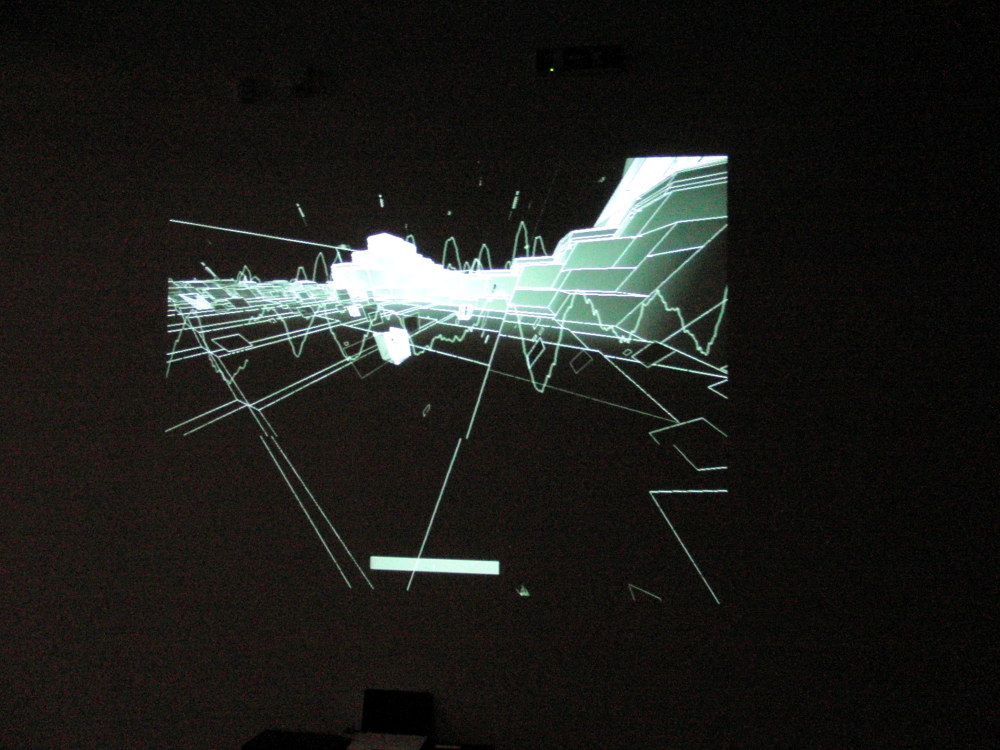 k.~ @ ESPACIO ENTER CANARIAS 2010
Festival Internacional de la Creación, Innovación y Cultura Digital
TEA Tenerife Espacio de las Artes 25-28 novembro 2010
http://www.espacioenter.com/2010/artinnovconvartificiallife_software-art_transgenicart_generativeart.htm
.
.
.
k.~ @ pixxelpoint 2010
pixxelpoint 2010 Triple Conjunction: Magic, Myths and Mutations
3-10 december 2010
.
.
k.∼ is a sonic land-surveyor of infinite spaces. A three dimensional voyage in continous space through sound. Infinite spaces are guaranteed randomly, as k.∼ goes to new levels, crossing an ever ending abstract maze. Sound input via computers microphone controls the navigation of k.∼ in the abstract 3D space.
.
.