8-bit Maze Gardens




Generative graffited paintings on floral, mathematical and labyrinthine themes.Man Machine Paintings with 101% biological generative inks. Variable dimensions on surfaces / old media.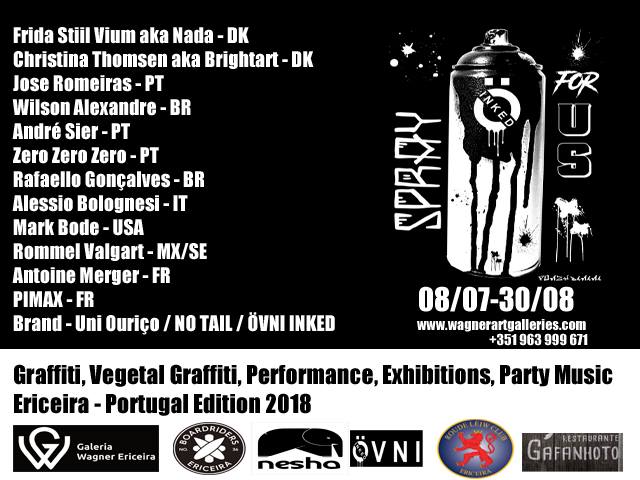 3rd Edition of «Spray for Us» Portugal
8/07 - 31/08
With ÖVNI INKED Arno Inchiostrato - France
Frida Stiil Vium aka Nada - Denmark
Christina Thomsen aka Brighteart - Denmark
Jose Romeiras - Portugal
Wilson Alexandre - Brazil
André Sier - Portugal
Ricardo Nogueira aka Zero Zero Zero - Portugal
Rafaello Gonçalves - Brazil
Alessio Bolognesi - Italy
Laura Campos - USA
Mark Bode - USA
Rommel Valgart - Mexico/Sweden
Antoine Merger - France

Graffiti, Vegetal Graffiti, Murals performance, Exhibitions, Party
Ericeira - Portugal Edition 2018
— in Ericeira.